Coffee for product launches
Instantly create a buzz around your event
Speciality coffee for promotional events and launches
Get people talking about your product launch, press day or marketing campaign for the right reasons.
We represent your brand at promotional events, serving exceptional coffee and creating a warm welcome. Our mobile coffee for product launch packages include branding options to cover everything from the drinks and cups to coffee bar and baristas.
Our team of professional baristas provide your guests with the very best-tasting coffee and tea, or the freshest juice and smoothies, all delivered with our trademark exceptional service.
Get a quote
Create a lasting first impression
Serving coffee for promotional events, we have a responsibility to present your brand in only the best possible light. You can brand the coffee bar in your image, design the menu, and even name the drinks to reflect your campaign.
We make the process simple, gathering all the details we need in advance and arriving in to set up the coffee bar in advance of your event. It's one less thing for you to think about.
With over 10 years serving coffee for exhibitions, we're a trusted partner. Rely on us to organise and set up every detail of your conference coffee bars. We deliver a seamless service while you focus on making your event a huge success.
Our coffee for press events and product launch packages include:
High-end 2 Group traditional espresso machine and grind on demand coffee grinder
Our very own Northern Espresso signature blend, roasted in-house specifically for your event
Branding options to make the most of your product launch and press event coffee service
Professional event barista service with latte art skills to prepare and serve your guests throughout the launch
Comprehensive Barista Toolkit for a smooth process and consistent service
Stock and consumables (cups, lids, sugar, stirrers, milk, etc.) included and coffee machine hire
Delivery and set-up of your coffee bar and fresh and wastewater management
Speak to Jamie about how we can help with your product launch
We are independently audited by and accredited members of the Event Supplier and Services Association (ESSA) with a Tier 4 status for Sustainability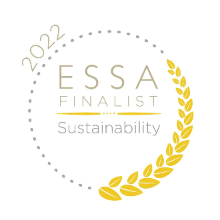 We provide the best possible experience for you and your guests
Let's talk
Highest quality drinks
Service to reflect your brand
Professional with personality
Consistently reliable service