Capture the data that matters to you
The Event Lead Capture & Survey Tool
THE DIGITAL ORDERING PLATFORM THAT CAPTURES VISITORS' DATA
SmartServe is the event lead capture tool that starts with a free coffee. It enhances your visitors' experience and provides your team with a way to ask questions and gather GDPR-compliant data.
The visitor inputs their order and data via tablet
The coffee order is automatically sent to the barista
A branded display screen announces when the drink is ready
Focus your time on high-value prospects
When you partner with us, you partner with quality – the highest quality coffee and the highest quality service. That's because here at The Barista, we take the time to understand your business and objectives, and then tailor our service to meet them.
Get a Quote
Capture data
Gather the exact data you need
Incentivise the sharing of data
Create a customised alternative to badge scanners
Generate leads
Build a list of opted-in leads
Ask questions to understand your prospects
Qualify prospects interested in your products or services
Survey visitors
Collect quantifiable data from your audience
Get to know your customers better
Produce research and thought leadership
The future of event hospitality
Learn about your audience with every interaction
SmartServe is a way of tapping into experiential marketing at your event to learn about your customers and prospects. Your visitors receive the coffee of their choice and, in return, you gather insights and actionable data.
IMPROVING ON-STAND EXPERIENCE WHEN YOU ALREADY KNOW YOUR GUESTS
Serve people quickly
Order remotely to meeting rooms
Provide a VIP service
Get a Quote
We are independently audited by and accredited members of the Event Supplier and Services Association (ESSA) with a Tier 4 status for Sustainability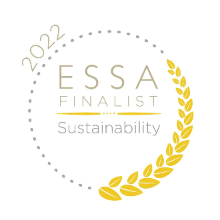 We provide the best possible experience for you and your guests
Let's talk
Highest quality drinks
Service to reflect your brand
Professional with personality
Consistently reliable service