Frequently Asked Questions
Find information about booking and organising your event
Booking and organising your event
When will the coffee service be set up?

Can The Barista provide a bar unit for the service?

Can you provide coffee for my event/exhibition outside of the UK?

What branding options are available?

What are the lead times for branding options?

What file format should I send our logo/artwork in for the branding options?

How do I book?

What happens after I've booked?
Our service
How many coffees can an event barista make in a day?

Does The Barista only provide coffee?

What will the event barista be wearing?

What coffee do you use?

Can we choose the menu?

Are your coffee cups environmentally friendly?

Do you provide food or snacks?
Technical information
What power supply does the coffee service need?

Do we need any plumbing for the coffee bar?

What power supply does a juice or smoothie service need?
Health and safety information
Do you have insurance, risk assessments and PAT Test certificates?

Question not answered?
Get in touch with our team and someone will call you to answer any further questions
Request a call back
We are independently audited by and accredited members of the Event Supplier and Services Association (ESSA) with a Tier 4 status for Sustainability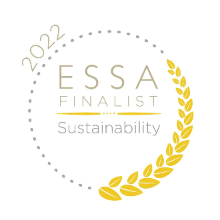 We provide the best possible experience for you and your guests
Let's talk
Highest quality drinks
Service to reflect your brand
Professional with personality
Consistently reliable service