PEACE OF MIND YOUR VISITORS ARE LOOKED AFTER BY THE BEST
We're established mobile coffee specialists who represent your brand and create a fantastic first impression at events.
Want to guarantee your event attracts plenty of attention? Looking to increase footfall and leave a lasting impression? We have you covered.
We are coffee enthusiasts, dedicated to outstanding service
Our professional event baristas travel all over the UK and Europe, slaking thirsts and adding a touch of class, character and flair to events of all shapes and sizes. This means that when you hire a mobile coffee stand from us, you get more than just a stand, you get the complete package.
TRUE PASSION, BACKED BY EXPERIENCE
Since 2011, we've honed our processes to make our barista service a smooth operation. We find out about your event, and set about creating a detailed event plan. We are trusted by some of the biggest names in the business to represent their brands at conferences and events.
Professional team of baristas
Branding options for every element
Fully-inclusive, customisable service package
Freshly-roasted Northern Espresso for your event
Managed process at every stage
Get a quote
Meet the team
I'm responsible for our event baristas, making sure they are set up and prepared the night before. I ensure equipment is properly maintained, ready to serve your guests a fantastic cup of coffee.
Phil Broadbent
Meet the team
Our team of professional baristas travel across the UK and Europe serving guests at events of every size. Based in Leeds, we're a friendly bunch and our clients stick with us. The coffee we serve is exceptional, but it's the people who make The Barista the outstanding team it is.
Our coffee
Your barista service is an opportunity to impress. We have spent time refining our signature blend – Northern Espresso – to guarantee distinct flavour with every batch. It's freshly roasted in our micro-roaster specifically for your event.
We have direct relationships with importers who source the coffee beans from local farmers. Knowing our coffee is sourced ethically and sustainably is extremely important to us and will always be a feature of our service.
Read more
Sustainable events
Everyone in the events industry has a responsibility to reduce the carbon footprint of activity as much as possible. We have been awarded the Gold Sustainable Events Award by ESSA and our team is constantly refining our methods and outlining them in our Sustainability Policy.
We have processes in place to reduce and recycle waste, increase efficiencies, and limit our emissions on every journey. Our coffee and materials are sourced from ethical and sustainable suppliers and we check the sustainability credentials of the suppliers we partner with.
Read more
Stand out from the rest
Your event is an opportunity to differentiate from the competition. We help you achieve this by serving the best coffee, with even better service. It's a simple formula, but one proven to increase footfall to your stand and leave a fantastic impression.
Serving coffee and other refreshments on stand is a great conversation starter. Our baristas add a dash of personality and welcome people to your event ready for you to make introductions.
Get a quote
We are independently audited by and accredited members of the Event Supplier and Services Association (ESSA) with a Tier 4 status for Sustainability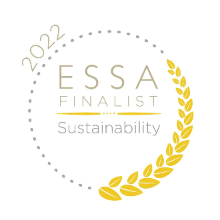 We provide the best possible experience for you and your guests
Let's talk
Highest quality drinks
Service to reflect your brand
Professional with personality
Consistently reliable service