Slaking thirsts anytime, anywhere
Our team of highly-trained professionals travel all over the UK and Europe, quenching thirsts and adding real value at exhibitions and corporate events on a global scale.
Whether you're a small business or multi-national corporation organising a delegate event, major exhibition, festival or exclusive celebration, we can help.
Our clients rely on freshly roasted coffee, served by professional baristas, to represent their brand at events. We provide consistently outstanding services for events of every scale, working with event professionals including design agencies, stand builders, event suppliers and corporate clients.
"The team at Barista crewed a number of Xero UK events this year and whether we've needed one barista or twenty, always provide a great set-up. They've been efficient, friendly and have seamlessly served up perfect coffee, along with smiles and other hot drinks too. They've proven time and again that they're all round great bods to work with."
Liz Anderson, Xero UK
Boost your brand presence and increase footfall with speciality coffee for exhibitions, conferences and other events. Make an exceptional first impression over coffee.
Design Agencies
We help agencies improve visitor experience and deliver ROI at events with our professional event barista service. Our friendly baristas create a warm welcome on stand and serve freshly prepared drinks to reflect the quality of the brand.
Our coffee stand branding options enable you to deliver a seamlessly branded stand and create plenty of photography opportunities. See your client logo carried far and wide with branded cups and juice bottle giveaways.
Corporate Clients
Since 2011, we have been serving coffee for some of the world's biggest names. Our service is built upon delivering the highest standards in everything we do, from the coffee we roast, to the drinks we prepare, and the polite and friendly manner of every barista on our team.
We serve coffee at some of the largest corporate events around Europe, from the Mobile World Congress in Barcelona, to ICE Totally Gaming, Crufts and the CBI's Annual Conference. Our capacity covers as many coffee stands as you need, wherever in the world you need them.
Stand Builders
Want to increase stand appeal? Give your stands the competitive edge by serving up the highest quality drinks with friendly service from The Barista.
When you have put a serious amount work into a stand build, you want to know people are going to stop by. What's the easiest way to guarantee this? By serving the best coffee at the whole event. We make sure client stands are inundated by serving our delicious own-blend speciality coffee.
Event Suppliers
Are you looking for suppliers that will deliver a service that's parallel to your own standards? We provide an efficient service you can depend on, with multiple mobile coffee bars, and a team of warm and friendly baristas to serve your events.
When it comes to events, we understand that providing the best possible service is paramount. We help you maintain your high standards, from the set up and quality of the products, right through to the delivery of the service.
Capture the details of every visitor with our lead capture, survey and ordering tool. It provides a way to ask questions and gather data while offering visitors a drink of their choice.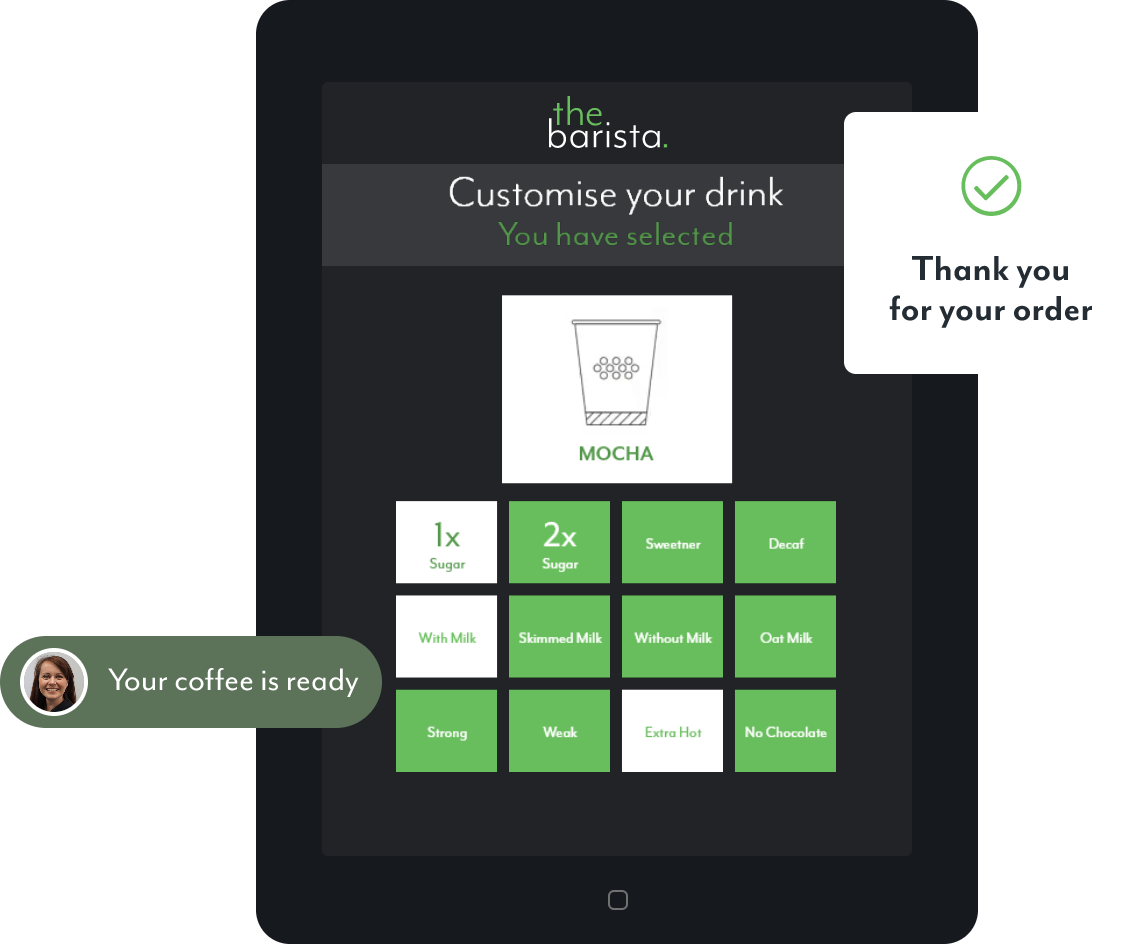 We are independently audited by and accredited members of the Event Supplier and Services Association (ESSA) with a Tier 4 status for Sustainability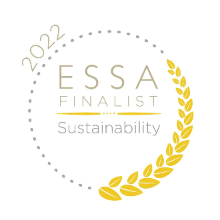 We provide the best possible experience for you and your guests
Let's talk
Highest quality drinks
Service to reflect your brand
Professional with personality
Consistently reliable service