The mobile coffee service that blends seamlessly into your event, serving up a warm welcome and exceptional coffee.
Our team has been providing professional mobile barista services to businesses and corporate clients for over 10 years.
Freshly roasted coffee, served by trained baristas. Our professional mobile coffee service represents your brand at events.
When we serve coffee at events, we represent our client's brands, and we take this seriously. Our mobile coffee service includes your drinks, a professional barista, the coffee bar, and branding options to boost your event presence.
Perfecting your barista service
Serving coffee should always enhance your event; not complicate it. We capture every detail to make the process smooth and update you at every stage.
How we make your mobile coffee service special
Branding options for the drinks, bars and baristas
Complete barista service hire package designed for you
Choose your menu, including teas and hot chocolates
Smoothies and juices for zestier events
Optional snacks and sweet treats
Dedicated account manager
"Fantastic experience, excellently organised. The Barista really delivered 'best at event' coffee and service that boosted our exhibition attractiveness to potential leads. We draw a real crowd and this allowed us to sell to our target market throughout. Set up and take down were pain-free and service was always with a smile! Highly recommend."
Tom Ferris, Endsleigh Insurance
We are independently audited by and accredited members of the Event Supplier and Services Association (ESSA) with a Tier 4 status for Sustainability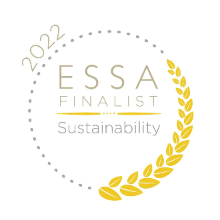 We provide the best possible experience for you and your guests
Let's talk
Highest quality drinks
Service to reflect your brand
Professional with personality
Consistently reliable service