Northern Espresso
Our signature blend
Delicious coffee, roasted for your event
The coffee we serve at your event is the same coffee we roast, blend, test, refine and drink ourselves. It's freshly roasted in our micro-roaster for your event.
You can find average coffee everywhere, which is why we created our signature blend – Northern Espresso – to guarantee distinct flavour with every batch.
Ethically sourced, seasonal blends
The beans that go into Northern Espresso are sourced via importers who deal directly with the coffee farmers. This direct trading relationship means we know our coffee is sourced ethically and sustainably, from locations across the globe.
Smooth flavour
Northern Espresso is a smooth and balanced blend that works equally well as straight espresso or combined with the milk of your choice.
Freshly roasted
Coffee reaches its optimum flavour around 10 days after roasting. Our beans arrive green and we roast and rest them in time for your event.
Seasonal beans
The seasonality of coffee growing means we change the blend twice a year. We source the most flavoursome beans for that time of year.
Perfecting Northern Espresso
Enjoying a delicious coffee is one of life's simplest pleasures. It's a small moment of calm in a busy day. The way it's prepared is part of this.
How we get it right with every blend:
Training on how to serve each new blend
Regular coffee cuppings for new batches and blends
Sensory training to explore the flavours and aromas
Tasting and comparing other blends and brands
Talking to other roasters and enthusiasts
We are independently audited by and accredited members of the Event Supplier and Services Association (ESSA) with a Tier 4 status for Sustainability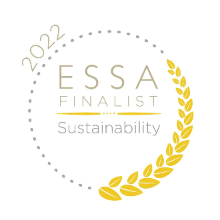 We provide the best possible experience for you and your guests
Let's talk
Highest quality drinks
Service to reflect your brand
Professional with personality
Consistently reliable service